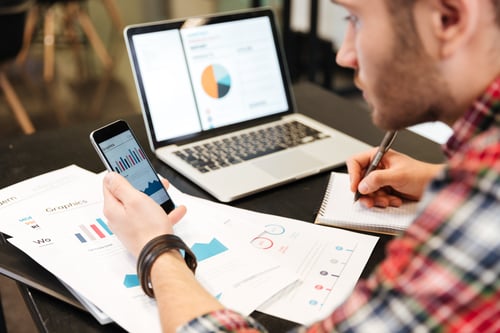 Havin
g trouble generating leads for your business? If that's the case, don't worry, you're not alone. According to 2CheckOut

,

46% of B2B market
ers say their biggest challenge currently is

finding new leads.
During the past couple of years, most B2B buying interactions moved online, creating a crowded marketing landscape, and making it more difficult (and expensive) to reach your target audience. To stand out among all of this noise and generate leads, you need to be top of mind when your prospects decide to buy.
But how do you break through the noise and be top of mind?
Download Now: Top 3 Videos to Attract More Leads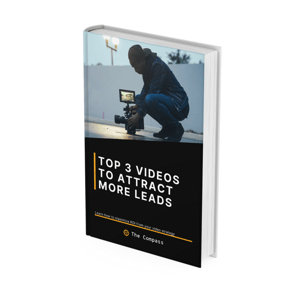 Marketers are experimenting with different types of content to reach their audience, including videos. Videos are a powerful tool to provide information in an engaging way.
When used correctly, videos grab your audience's attention, give them the information you want, and increase the chances they become qualified leads.
---
These are 5 ways you can start leveraging video today for your marketing strategy:
Interactive Demo videos
Most software companies rely on "Booking a demo" or "Scheduling a call" to qualify leads. However, a prospect that lands on your website for the first time will probably not book a demo, nor scroll endlessly to find the right feature that solves their needs. They're simply too busy for that.
Instead, create videos that show your product in action, so your prospects can learn about it at their own pace, and feel more compelled when reaching out to sales.
Remember: It's easier for your prospects to watch a video than to schedule a meeting with your sales team.
Some advantages of the virtual demo include:
Tracking the views and completion rate of the videos. That way you know which leads are more interested in your products and more likely to buy.
Qualifying your leads. Gather information about their interests before meeting with sales.
Saving your team time from meeting with prospects who aren't a good fit.
A great example of a company that includes a demo on their website is Zendesk. Rather than asking you to book a demo with their team, they give it to you in a video to watch at your own time.
If you have multiple products, you can create use case demos and send them to your prospect based on their interests.

Educational Videos
Many tech companies are building an educational Youtube strategy around their products. Some of them are even going a step further and creating digital learning platforms to train and certify customers in their products.
Even if you're not planning on offering digital certifications, video is a great way to educate your customers about your products, your industry and how your company can help them succeed.
Creating consistent videos will help them keep you top of mind, and increase your perception as a thought leader in the industry.
A great example of a company who uses education to drive new leads is HubSpot. HubSpot uses their Youtube channel to educate their customers on marketing tactics, and how they can use their product to grow their business.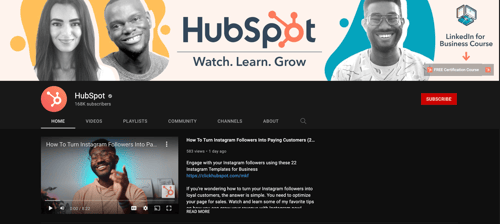 Repurpose Successful Content
Do you have a blog post or PDF that's got a lot of views? Then you've got a great candidate for a video.
Not everyone learns the same way, so by repurposing other content into videos, you'll be able to reach prospective customers who are not very fond of reading long blog posts or e-books, for example.
Plus, you can use those videos as lead generators, for people who are interested and want to watch them later.
You can track who is watching what videos, and their engagement level, which is crucial to qualify them.
PremiumBeat uses this approach by taking their highest performing blog posts and converting them into video content. They embed these videos on their blog, so their audience can choose how to consume the content.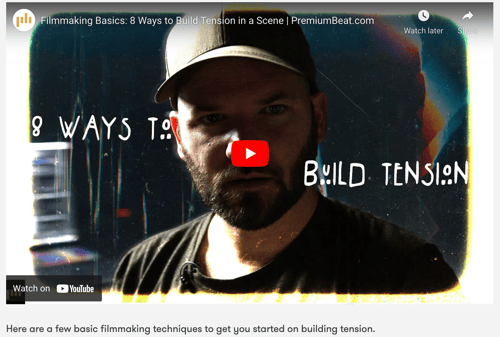 Testimonials or Customer Stories
Camera shy? No problem. You don't have to be the protagonist on all of the videos you create. In fact, it is even better if you give the stage to the best salespeople your organisation has: Your Customers.
Customer testimonials are proven to be one of the videos with highest closing rates, because they provide something your other videos don't: social proof.

By showing the challenges your customers were facing, and how your business helped them succeed, you can convince prospects that you can also solve their problems.
For these videos to work properly, they need to genuinely represent the voice of your customers.
Vidyard accomplishes this remarkably by publishing a library of customer testimonials, which is both entertaining and inspirational for prospects who are looking to improve their video marketing.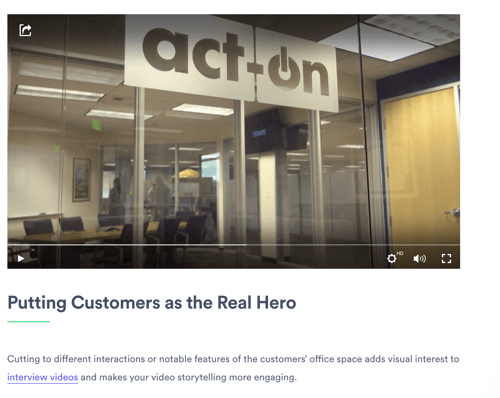 Email Marketing

If you have a library of videos, you can also use them in your email marketing strategy. The competition in email marketing is increasingly intense, with more companies flooding the your audiences' inboxes. For instance, HubSpot reported a 75% increase in marketing emails being sent to prospects with respect to pre-Covid times.

Video in email enables you to provide a better experience to your overstimulated audience. They'll appreciate not getting a huge paragraph to read, and will find easier to learn about your product or service in a visual form.

Instead of asking them to book a meeting at the end of the email, ask them to watch a video instead.

Again, you can use video insights such as completion rate to help inform your marketing strategy and qualify prospects.
Business Made Simple utilizes videos frequently in their email marketing strategy, especially for announcements or to promote events, such as the one below.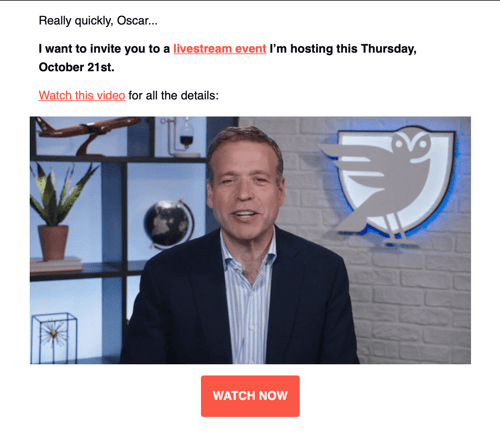 The Takeaway
These are just a few ways you can use video in your marketing strategy. If implemented right, video will allow you to improve your lead generation by helping your audience remember you. Otherwise, you risk getting your message lost in the noise, and being placed in the recycle bin.
I hope you're excited to start implementing these tactics into your strategy. If you're not sure where to start, pick one and give it a try. Start small, see what works, and scale your efforts in that direction.
Interested in improving your lead generation? Check out our ebook: Top 3 Videos to Attract More Leads. It includes a free flowchart to get you started in building your first video lead generation campaign!